Led by professionals, Support Groups provide opportunities for group members to share their personal experiences and to learn more about living with ALS. Participants learn that they are not alone nor without help or hope. Support Group meetings are free and open to all people living with ALS and their caregivers. Support Groups sometimes feature speakers on relevant topics and are designed to share information as well as strategies for preserving the independence and quality of life of both people living with ALS and their caregivers.
Tips and practical solutions for navigating the everyday challenges of living with ALS.
Resources for exploring options and making decisions throughout the disease process.
Connection and support from other people living with ALS, caregivers, and loved ones.
Our Chapter currently offers monthly virtual and in-person support groups for people with ALS and caregivers throughout the state:
ALS Educational Groups are done virtual or in person the 4th Thursday of the month at 4pm. Topics will be determined.
Groups are offered free-of-charge and are open to people with ALS, caregivers, family members, and friends.
Questions?
Contact us for more information at 702-777-0500.
Reno Support Group
2nd Tuesday of every month at 4pm
Black Bear Diner - Virginia Street
Las Vegas Support Group
3rd Thursday of every month at 12 noon
Red Robin 10990 Lavender Hill Drive
Las Vegas 89135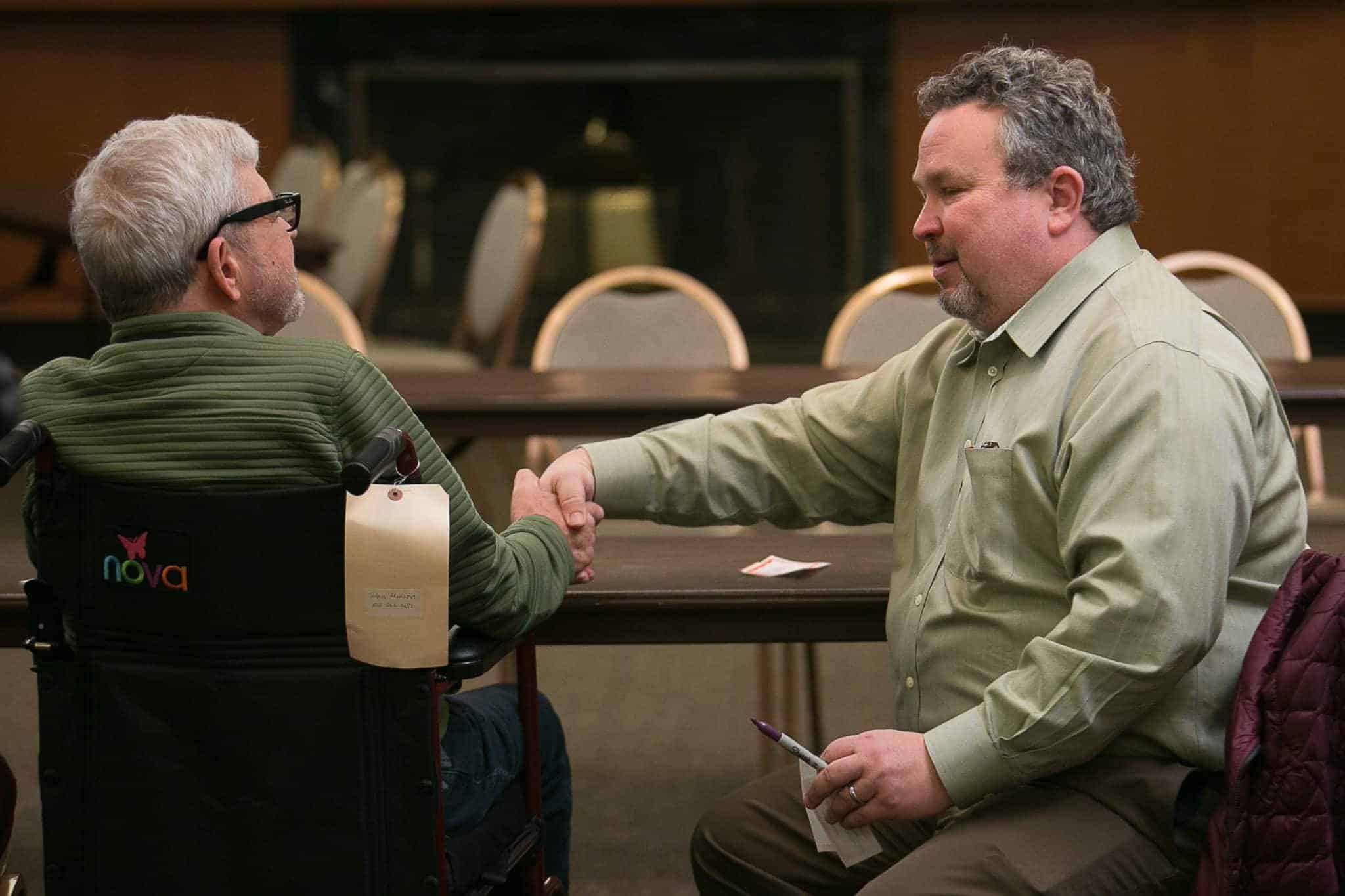 After the full spectrum of emotions you would expect, I realized that I could basically either give up and withdraw or fight and make the most of the time I have left...The support groups not only help to show you're not alone but are a great place to get information that you might not otherwise easily find on your own. I think on the the reasons I'm still here going on 6 years is because I've had people to lean on including the ALS Association staff, as well as the people I've met a the support group. I know that dealing with this disease, even small things can be an ordeal, but I really do believe that you'll find attending the support group beneficial.
Brian